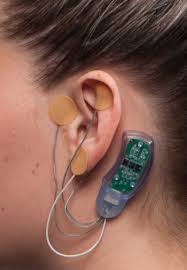 The device, made by Innovative Health Solutions, was previously cleared by the FDA in 2014 for use in acupuncture.

Device approval was based on a study that evaluated the clinical opiate withdrawal scale (COWS) score — measuring symptoms on a scale of 0 to more than 36 (0 being the least severe) — in 73 patients undergoing opioid physical withdrawal. Study results showed that all patients had a reduction in COWS of at least 31% within 30 minutes of using the device and that 88% of patients transitioned to medication-assisted therapy after 5 days.
The device is available only by prescription and is contraindicated for patients with hemophilia, cardiac pacemakers, and psoriasis vulgaris.