We were at the Grand Hyatt in Washington DC and went out in search of lunch. We spied DBGB accross the street and my wife recalled seeing the chef on one of Anthony Bourdain's 2014 shows.  This is one of Chef Daniel Boulud's casual restaurants "specializing in house-made sausages, burgers and seasonal Lyonnais-inspired bistro cuisine."  We dropped in without a reservation.  The restaurant was busy but they were able to seat us immediately during Saturday lunch.
We had the steak tartare, Tunisienne (housemade lamb merguez sausage with poached eggs, tarte flambee (A French flatbread with fromage blanc, bacon, onion).  The wine list was pretty extensive but the wines by the glass were fine with the meal.
We found the Tunisienne to be delicious.  The steak tartare was a little bland but it did well by adding a little Dijon mustard which is available on request.  The tarte flambee was simple and nice but not overly memorable.
It is a nice place for a casual quick meal.  Service was solid, food was good.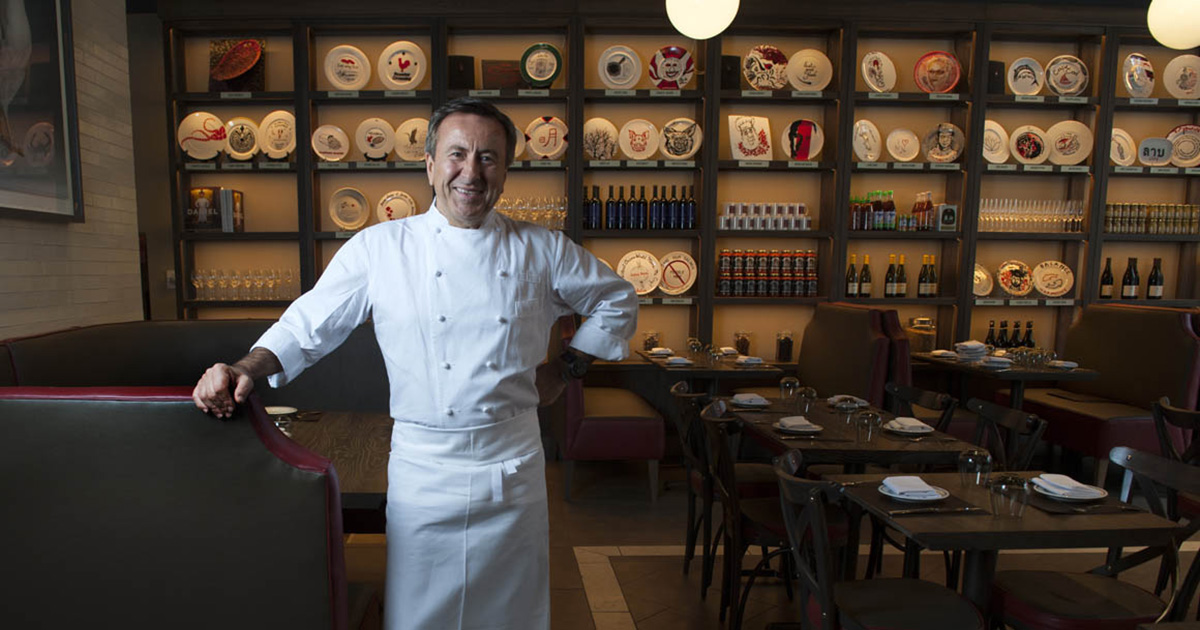 Reservations are available by calling the restaurant (202) 695-7660 or via open table. but they encourage drop ins.
Location:  931 H Street N.W.  Washington, DC 20001
Hours of Operation:
Dinner:

Sunday – Thursday: 5:00PM – 10:00PM

Friday & Saturday: 5:00PM – 11:00PM

Brunch:
Saturday & Sunday: 11:00AM – 3:00PM

Lunch:
Monday – Friday: 11:30AM – 2:30PM

Afternoon Bar Bites:
7 Days a Week: 2:30PM – 5:00PM
Source: DBGB Kitchen and Bar | City Center | Dinner